HOW IT WORKS
Place an order
Provide your Loyalty Member Number or Phone Number before you order in restaurant. Don't have one? Click Sign Up anywhere on this page.

Earn points
Earn 1 point for every $1 you spend in restaurant, plus 1 point for every $10 spent on catering. The more points you earn, the more rewards you'll enjoy.

Redeem rewards
You'll be rewarded with discounts on food and drinks. Sign up and you'll receive a free Dessert with a purchase of an entrée to be used in restaurant!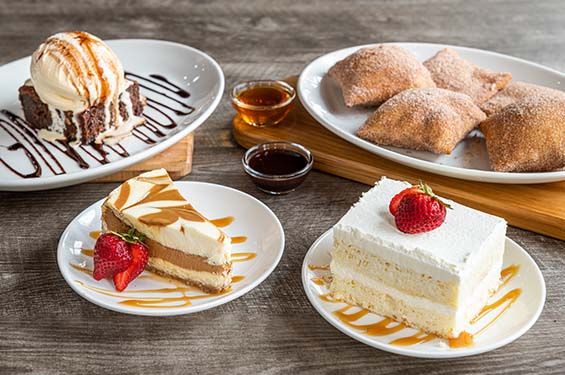 Ready to Join?
Your Welcome Gift Awaits
Sign up online for Border Rewards and then get ready for your first reward. Enjoy a free Dessert with a purchase of an entrée as our welcome gift to you!
THE FIESTA THAT NEVER ENDS
Access to VIP events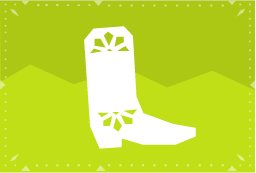 Get special invitations to exclusive events for you and your crew.
Welcome gift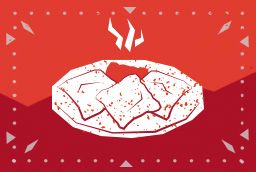 Receive a free Dessert with a purchase of an entrée after joining Border Rewards.
Birthday treat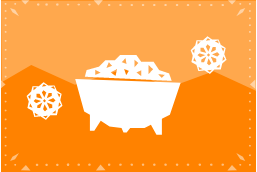 Come in for your big day and receive a special surprise, on the house.
Bonus challenges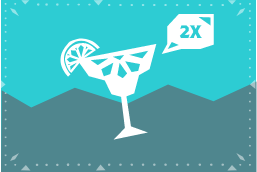 Participate in bonus challenges to keep your point-earning game strong.
To our Queso Club Members, Past and Present
Thank you so much for being a part of our Queso Club! It was a fantastic promotion that helped jumpstart our loyalty program and provided a fun perk like never before! At this time, the promotion has ended, and we are not taking new signups. All memberships will expire after 365 days, and you will not be able to renew.
For those with current memberships, you will continue to receive a daily reward for one free bowl of signature queso with $10 minimum purchase (value of the bowl of queso counts towards the $10) until your 365 days are up.
While Queso Club is going away, you can still earn points with your everyday purchases using your Border Rewards account. Spending $75 on non-alcoholic items will still earn you a $5 reward that is immediately applied to your account, and all the other benefits that come with Border Rewards will continue to be yours. If you haven't already, please download the app, as this will make it even easier for you to earn points and rewards.
We will be announcing exciting new promotions through our loyalty program in the coming months (we promise, there will be more queso!). We look forward to continuing to provide what we think is the best loyalty program out there and we can't wait to share more details with you!
The On The Border Team
Wednesday, May 11, 2022
FAQs
What is Border Rewards?
Border Rewards is On The Border's new loyalty program! As a Border Rewards member, you receive 1 point for every $1 spent in restaurant, plus 1 point for every $10 spent on catering. The more points you earn, the more rewards you win for use on future visits. Surprise rewards will be delivered throughout the year and bonus challenges will help you keep your point-earning game strong. Not to mention, you get a free Dessert with a purchase of an entrée for signing up, plus additional rewards on your Birthday.
How do I sign up for Border Rewards?
Easy! Just click the link below to fill out the Registration form. A confirmation email will be sent immediately, and your first reward soon after.
How do I check my points balance?
You can check your points balance easily by logging in to the following link using your email address and password you used to set up your Border Rewards account. You'll also be able to see all available rewards.
How do I earn points in restaurant?
Each Border Rewards member is given a unique Loyalty Number. This Loyalty Number must be presented to the server when dining in, in order to associate your Loyalty Account to your purchases. Every purchase you make using this number ties points back to your account to trigger rewards. So make sure you always tell the server your Loyalty Number when ordering!
If you're having a hard time remembering your Loyalty Number, no problem! We make sure to include it in every email we send you. You can also use your phone number as a reference to the server, if you added one upon signing up.
How do I redeem rewards in restaurant?
To redeem a Border Reward in restaurant, simply alert your server that you have a reward on your account. Give the server your Phone Number or the Account Number (found on any email you receive). The server can then look up your account and apply your available rewards to the check.
How do I earn points on online purchases?
Border Rewards members can use their rewards and earn points on online orders! All you have to do is click the link below to our Online Ordering site and Sign In using your Border Rewards email address and password. Then you'll earn points on your order, and also be able to apply rewards like $5 off at checkout.
Why do I have to re-register?
Did you sign up for Club Cantina in the past and are wondering why you have to register again? It's so we can create that unique Loyalty Number for your account to use in restaurant and online. Without this number, you won't be able to earn points or redeem rewards. Promise you'll only have to sign up once! Sign up now.