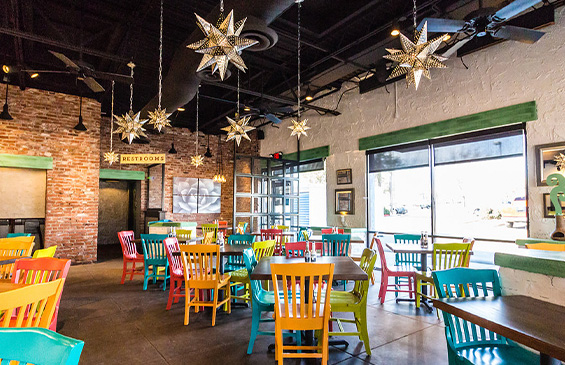 Let's Grow Together
Own a Piece of OTB
Our story traces back more than three decades to 1982, when the first On The Border restaurant opened on Knox Street in Dallas, TX. Originally based on sizzling fajitas, frosty margaritas, happy hour and a booming patio, OTB has evolved and expanded over time to include a variety of craveable dishes inspired by the cuisines of South Texas and Mexico.
Today, with more than 150 restaurants throughout the United States and expansion internationally, On The Border is still passionate about sharing a love for Mexican food, spirits and fun. On The Border is offering franchises to experienced multi-unit restaurant owners/operators.
Join us in our mission to bring Border-style food to as many neighborhoods as possible. Become a franchise owner!