Pencil this in on Monday
Endless Enchiladas
Begin the week with plate after plate of your favorite hand-rolled enchiladas! Available Monday only, Endless Enchiladas allow you to enjoy as many enchiladas as you'd like, plus a side of rice and beans and endless chips and salsa at one low price. Your endless selection includes Chicken Tinga, Seasoned Ground Beef or Cheese enchiladas.
Available dine-in only.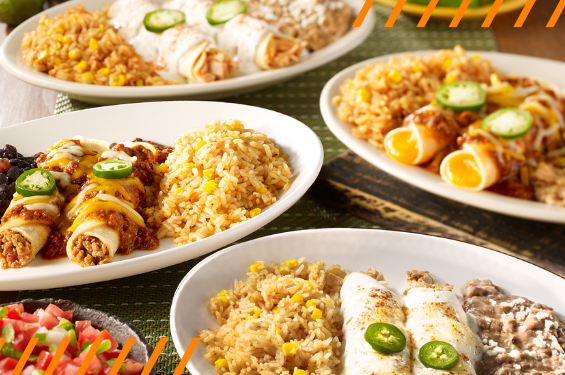 All You Can Eat
Endless Cheesy. Endless Saucy. Endless Choice.
Available in restaurant only, Endless Enchilada Mondays let you eat as many cheesy and saucy enchiladas as you crave. Choose from Chicken Tinga, Seasoned Ground Beef, or Cheese. Served with your choice of rice and beans, this deal is too good to pass up!